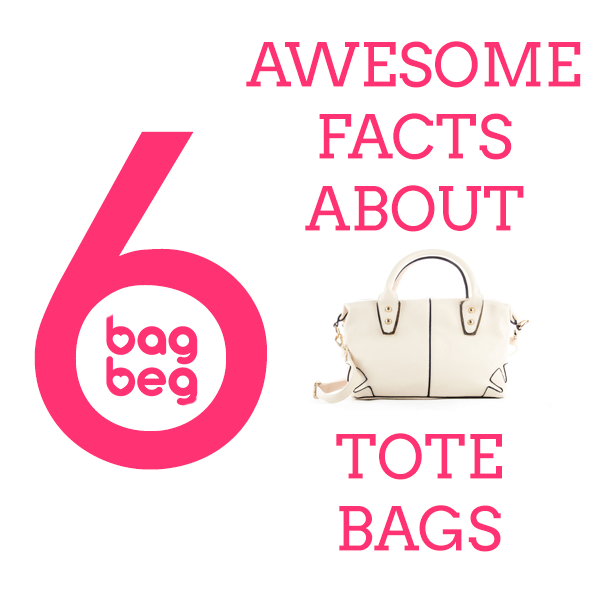 We think that tote bags are one of the most popular handbags carry by ladies. Tote also means "carry" or "wield", and tote bag means a big bag which has a handy handle.
Tote bags are widely being used as shopping bag, goodie bag and even laptop bag sometimes. It comes with different sizes and shapes in order to fit different usage and occasion.
Now, let us share with you some of the useful usages of your tote bags!
1. Large Size
Fit all your stuffs in! Most tote bags are large in size, and they don't have small pockets or compartments to separate out your stuffs. So you can just put in your large size things into it and practically everything you want inside that one tote bag. It is very convenient when you don't feel like taking out your purse, coin case and cosmetic bag all together. One large size tote bag should be able to fit everything in perfectly.
2. Versatile
Not only they can be used as shopping bag, tote bags can also be used as a school bag, laptop bag, beach bag or anything you want it to be. It is so easy to carry it to everywhere by having that convenient handle!
3. Never Get Outdated
Do you know that tote bags are timeless? They can never go out in fashion or trend. No one has ever been labeled as "outdated" by simply carrying a tote bag outside. The usefulness of tote bags have given them a status of being the "most useful handbag ever" and they are safe from being kicking out from the trend.
4. Durable
Tote bags are very durable because most of them are made up by high quality materials, at least for those which are selling in BagBeg! With proper care and usage, they can last so many years and accompany you for so long. If you are using a leather tote bag, the durability triples up and can last for more years than you expected, well worth the investment!
5. Fashion Accessory
Tote bags are often being treated as a complimentary fashion accessory. You will look more lady when you are carrying a tote bag around the shopping malls.
There are many types of different design of tote bags available in BagBeg, they are all very stylish and make a good daily companion for your fashion accessory needs.

Mix & Match with different designs of tote bags can bring out different look and feel. No idea on how to mix and match? You can always head to our Mix & Match tips section for more information!
6. Use as a Weapon
Tote bag can be used as a weapon, no sweat! Remember how big is the size and how many things you can fit into your tote bag as we mentioned above? With that amount of weight and content, you can literally swing your bags around and knock out some people with ease!
Well in case you haven't notice, this is merely a joke.
However in time of desperation, a tote bag with full of mixed up content can really protect you from certain harm, but don't use it to attack people out of nowhere though!
Agree that tote bags are useful now? Pamper yourself with a tote bag today!