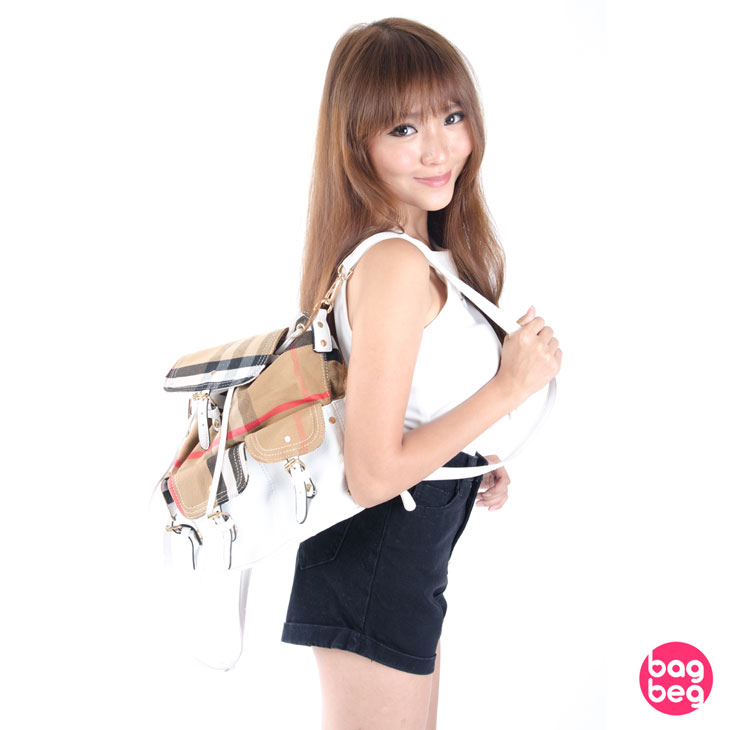 Do you ever have the experience of ruining your favorite hand bags of all time by your own hands? We do!
We know it is heartache and sad to see our favorite hand bag to be spoiled, worse if it was actually caused by ourselves! After spending so much money on the hand bag we really love, we want to keep it at mint condition at all time.
Now, let us share with you some tips on how to properly take care of your hand bags as well as preventing them from getting damage and keeping them at great condition!
1. Always handle your bags with clean hands
If you are eating fruits or your favorite food with your bare hands, make sure you don't touch your hand bag before you wash your dirty hands! The food residue on your hand will stain your bag and probably leave a scent in it that you never ask for. So make sure to handle your bags with clean hands!
2. Use a dust cover
Many of us like to keep our favorite hand bag at home to prevent them from getting "overused". However, the great enemy – "dust" will visit your bags over time and ruin it by forming a dust layer on top of the surface and even the inside! If you use a dust cover, it will keep the hand bag dust free, ensures the bag will not fade, and reduces the likelihood of the bag being scratched or damaged. Fortunately, all bags shipped by BagBeg will include a dust cover for absolutely free! It is because we are bags lover just like you!
3. Store in a dry and clean environment
Other than using a dust cover, you should also always store your hand bags in a dry and clean environment. We understand that some homes have a damper environment, so you may need to employ charcoal or other demoisturizing device to keep the place as dry as possible. Bacteria and fungus are extremely active in a damp environment, so you must prevent them from destroying your favorite bags!
4. Stuff your bags with stuffs (read that again to get tongue tied)
Bags that have softer materials tend to shrink or run out of shape when they are totally empty. So try to stuff some of your stuffs inside to keep the shape sturdy. Don't overdo it though, if you stuff too much you may damage and crease the bags instead.
5. Look what you put into your bags
Always think twice and check what are the items you going to throw into your hand bag. Look out for sharp items, double wrap them just in case to prevent they cut or even pierce through the interior of your bag. Make sure your cosmetics, cream and other liquid containers are properly sealed before you drop them in.
6. Do not simply clean your hand bag
Your hand bag is smelling funny because you threw in a pizza yesterday and now you want to wash it so the scent will go away? Hold your horses! Improper cleaning can do more damage than good when you are not sure what you are doing. Use only special leather cleaning material if you have a leather bag. Make sure you do not overuse the chemical you bought or use water, as making the bag wet is always a bad choice. We suggest you leave it to the bags cleaning professional if you are desperate!
Lastly, if you got any tips & tricks on how to take good care of your bags, please share with us on Facebook!