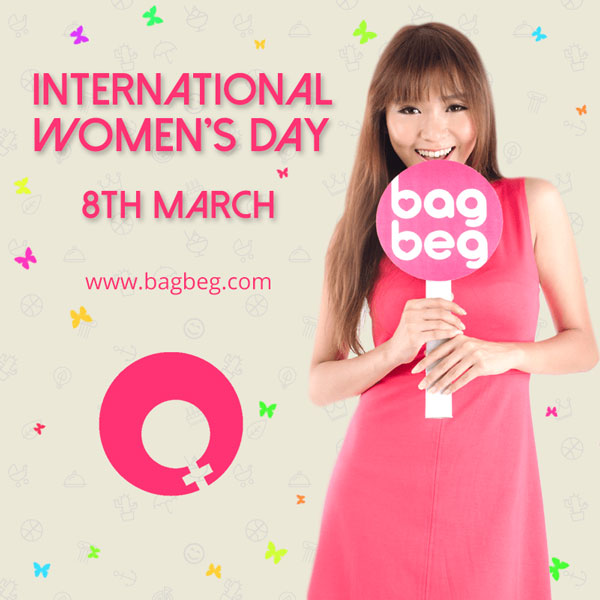 Did you know, women have been struggled for equality in society since long ago. 8th of March has become a significant date that is now commonly known as the International Women's Day.
Let the fight continues so that all human beings should be treated equally!
Well for all the ladies, why not give yourself a little treat today, you can get a handbag from BagBeg and enjoy FREE SHIPPING to your house!
Once again, Happy International Women's Day!