Welcome to BagBeg Mix & Match Guide!
From now onwards, every month we will share some tips on how to mix & match in order to come out with the best style that you can with our fabulous handbags!
Remember, a good looking handbag will not be able to achieve its maximum beauty if you do not match it with a proper outlook.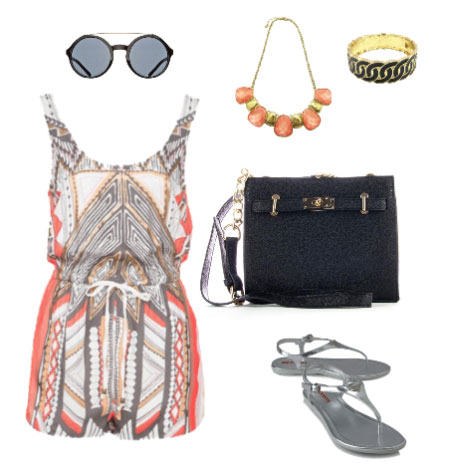 Party Time with Lourdes
In exchange of good mood after hectic week with your work, it's time to go outing with your friends and family! Get as much comfy as you can while still looking chic by paring your most colourful jumpsuits with our lovely Lourdes. Don't forget a pair of comfy sandals so you can walk, run or even dance through to the early hours.

Tips: Do not carry a colourful bag if you are already wearing colourful attire. A colourful attire should match with simple acesories.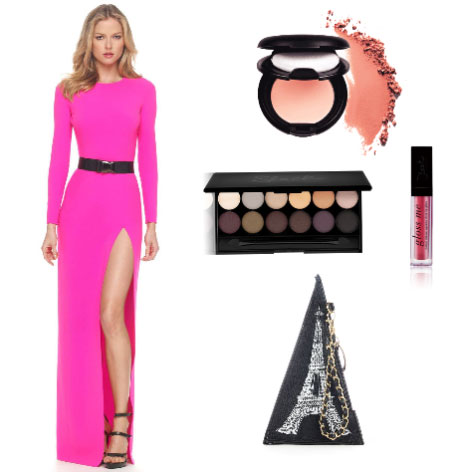 Sexy Dinner with Paris Clutch
Intrigued with how a simple yet sexy slip dress that will match with our Paris clutch? Here you go.! This mix and match will makes you look you look tall and slender instead of plump (no one wants to look plump!). Meanwhile, you just have to go with a little bit more dramatic by having Paris clutch that dominate your overall look.

Tips: You may want to choose an extraordinary clutch (like our Paris clutch) from your wardrobe if you are going to wear a simple one-toned colour dress. It will light up your style from being too plain.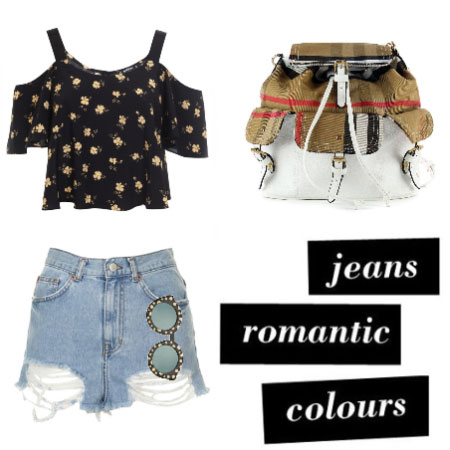 Back to School with Zendaya
The crop top with high-waist torn jeans has become so ubiquitous recently. Zendaya has arrived just in time to catch up with you girls. With Zendaya, you can use it as backpack or carry it on your shoulder, both style also looks great!
Tips: You have to look for compartments when it comes to backpack else you will be spending your next 15 minutes to look for your car/house keys or especially parking ticket!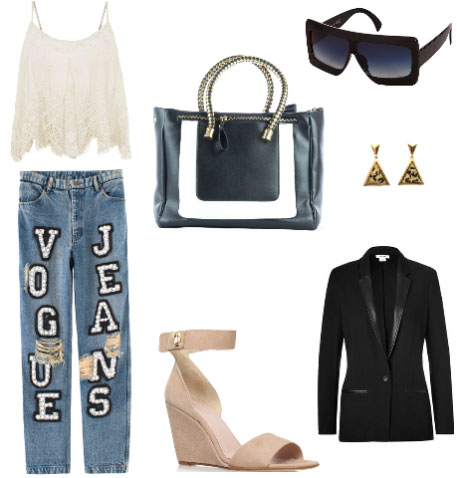 Kainoa The "Paparazzi"
If you're not willing to expose your beautiful legs under the hot sun in Malaysia, fret not. Denim cropped jeans is here to rescue you. Well, if you are going for lightweight top, you have to go for skinny cropped jeans as it will be a comfortable option and presenting the feel of sexiness. Paired with any blazer, a sunglasses and a tote bag, suddenly you will feel you are being hunted by paparazzi who is hiding in the bushes.
Tips: You may consider to wear nude sandals if you are wearing cropped jeans. It will makes your legs look longer and slimmer.
That's all for our tips on Mix & Match for September 2014, do check us out again next month for our Mix & Match tips for Octorber 2014!
If you like what you see, make sure to share this information to your friends on Facebook and Twitter!