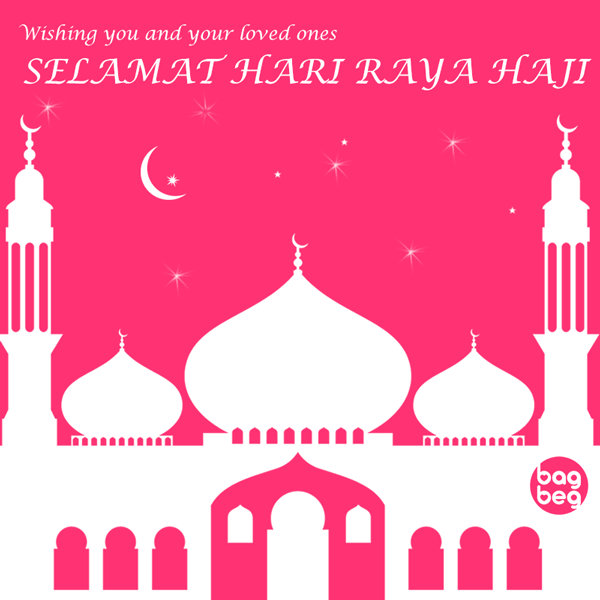 Selamat Hari Raya Haji to all our Muslim friends and Happy Holidays to all Malaysians!
Hari Raya Haji, or also known as the "Festival of Sacrifice" is an important date that marks the end of Haji, the annual Muslim pilgrimage to the holy city of Mecca.
Hari Raya Haji is also a special date to remind us to share wealth with the less fortunate ones.
BagBeg would like to wish all our customers and friends, Selamat Hari Raya Haji and Happy Holidays!
In this special day, shop for a brand new handbag for yourself and your loved ones.
Remember, you can always get a RM10 discount coupon if you LIKE our Facebook page!